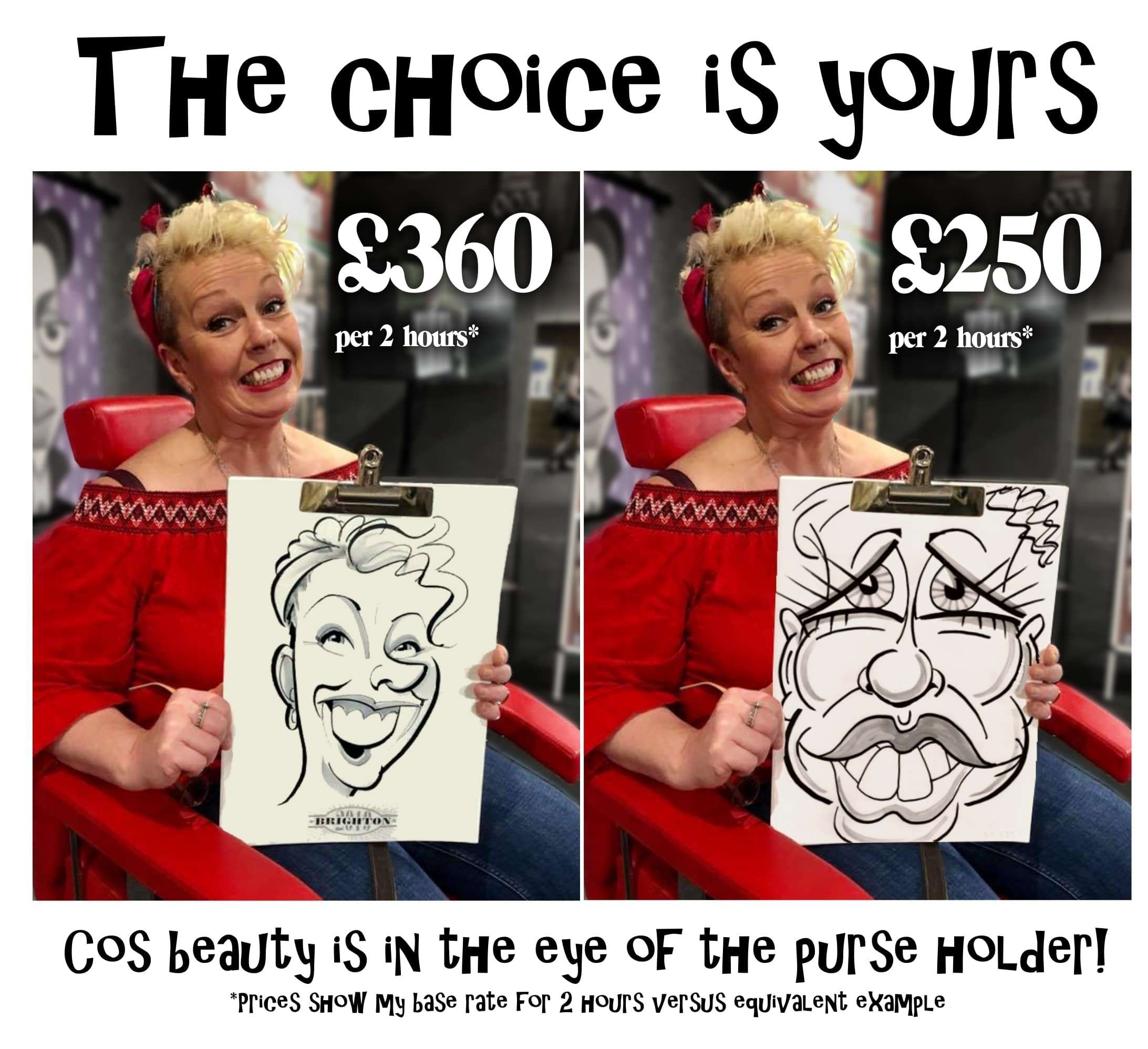 It seems today that I am dealing regularly with people who tell me "We found someone half your price and he/she promises to draw everyone!" and I am at a loss to explain why they should not book them. I do not make rash promises to draw everyone, only to entertain everyone, but I do guarantee top quality artwork which will amaze your guests and leave them in awe – instead of aghast!
I have 27 years experience, thats over 1200 weddings attended and every one of them was overwhelmed at my quality, just read my testimonials on Facebook, they speak for me.
Quite simply you may find cheaper caricature artists than me to hire for your wedding, but that's because I am good, at the top of my class in fact and never let you down. Buy cheap and expect disappointment!
*The price above is my starting fee for two hours entertainment, the other is a competitors' equivalent fee.
Other useful caricature resources: Caricaturist Directory – Digital Caricatures – Spot On Caricatures