I fill your lulls with LOLs!
I've been entertaining at weddings since 1991 and in my vast experience, while weddings can differ in format, especially civil partnerships and Indian Weddings, there are usually two wedding lulls (quiet spots) to fill on the big day; before and after the meal. My work is usually done by the time of the first dance.
Click A/B/C to see packages & prices
Why hire the UK's #1 Caricature Artist?
Pure Entertainment, a good caricaturist can really make your day special! Please forget what you've seen on holiday, at Theme Parks or on the streets, I'm a professional WALKABOUT ENTERTAINER, a wedding specialist, no easel in a corner or long queues.  My aim is to mix & mingle,  dazzle and amuse your guests during quiet periods (lulls) and make your day more memorable.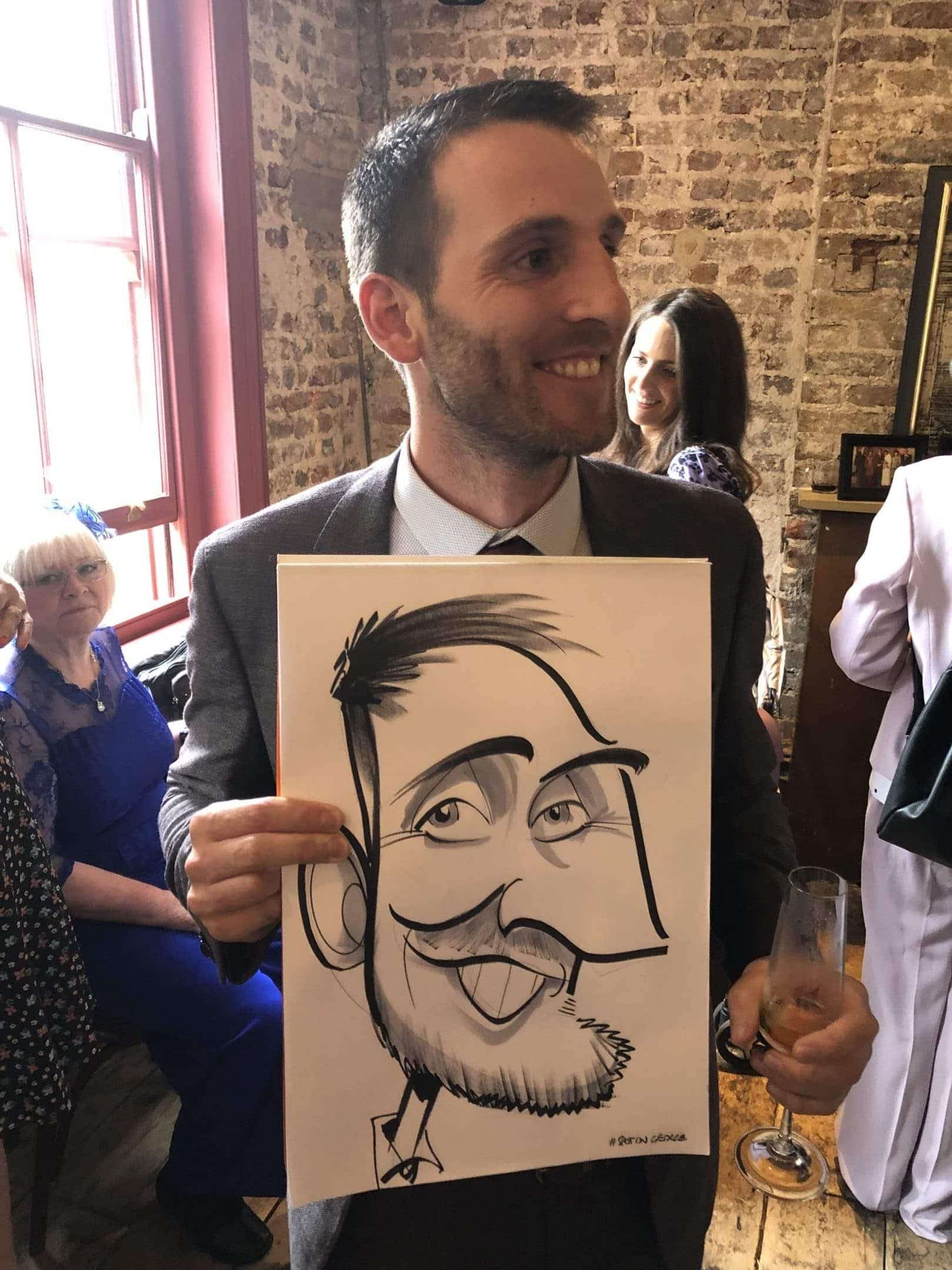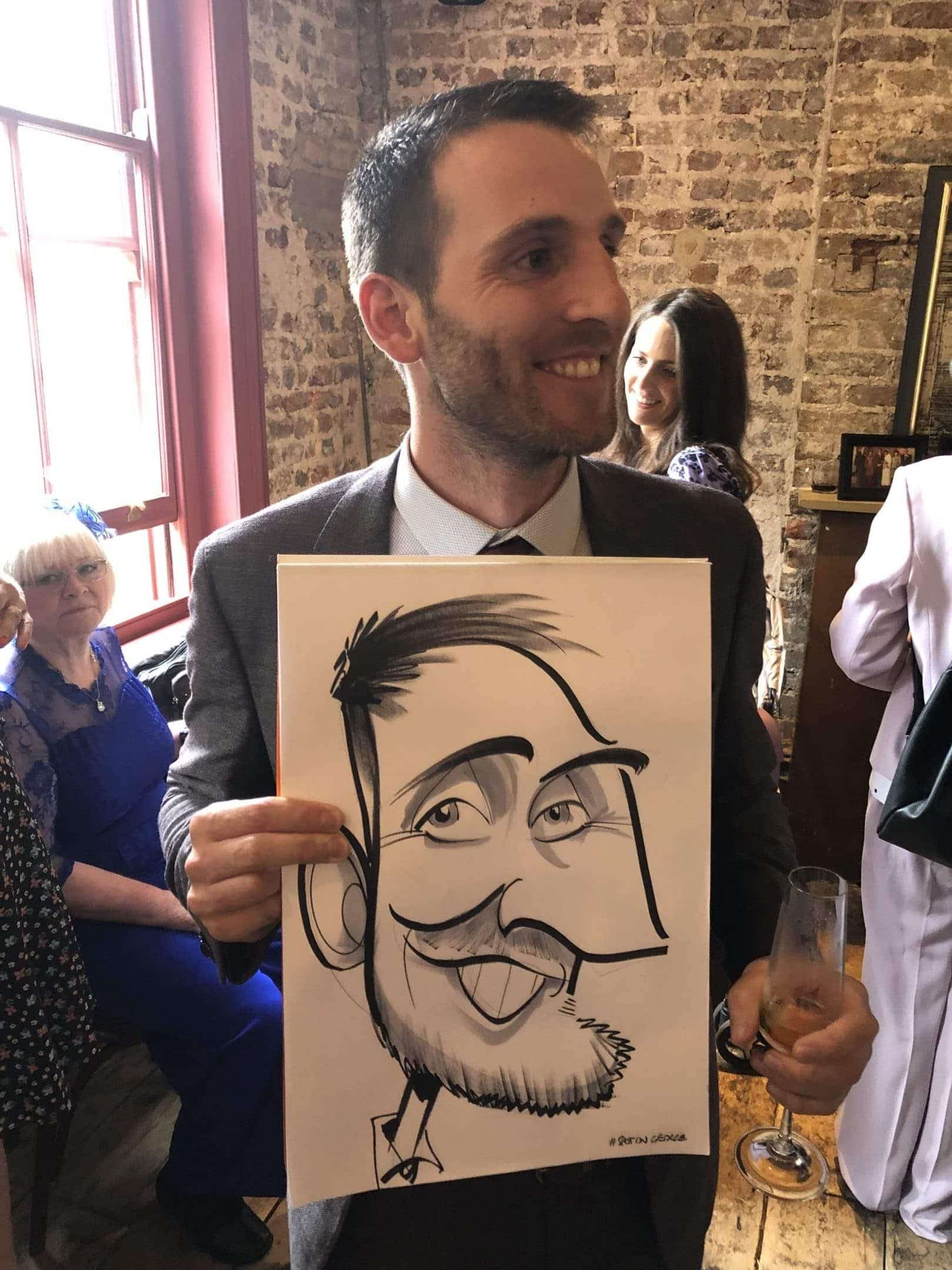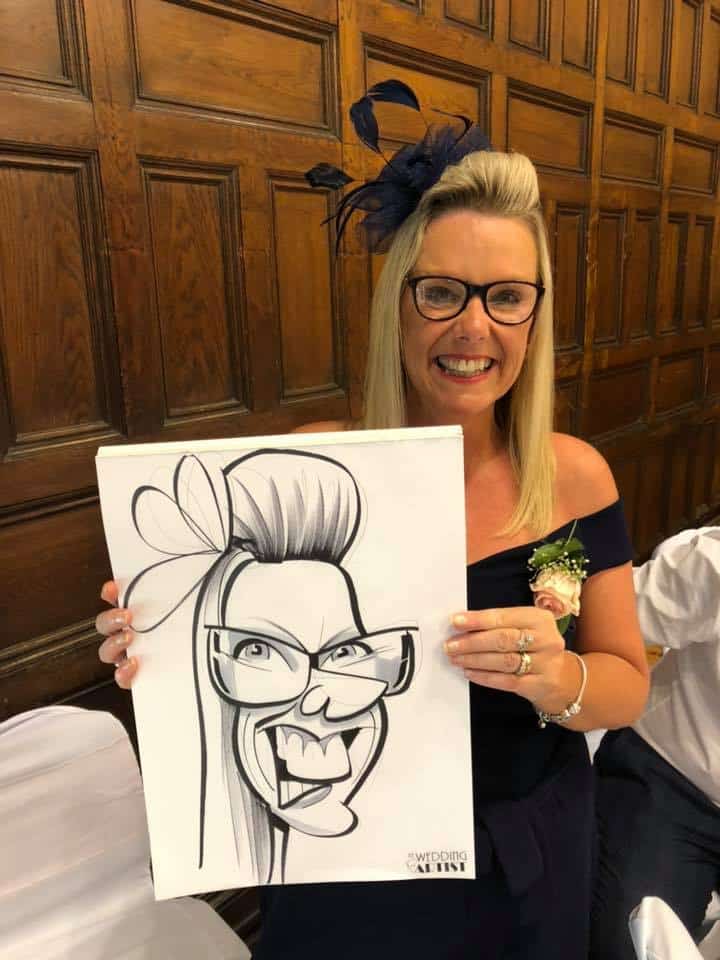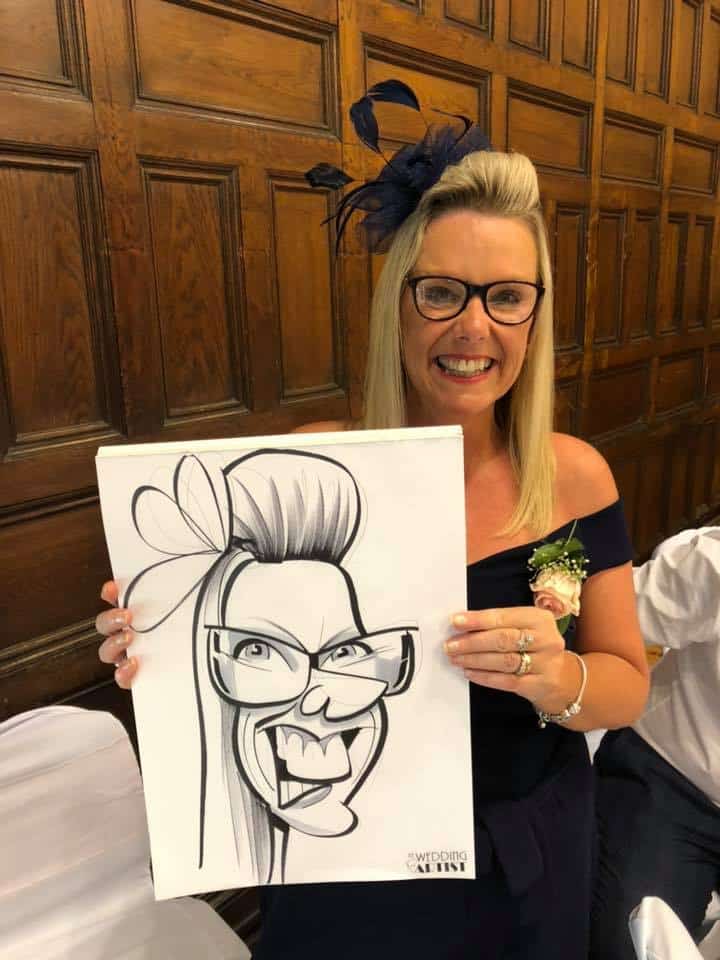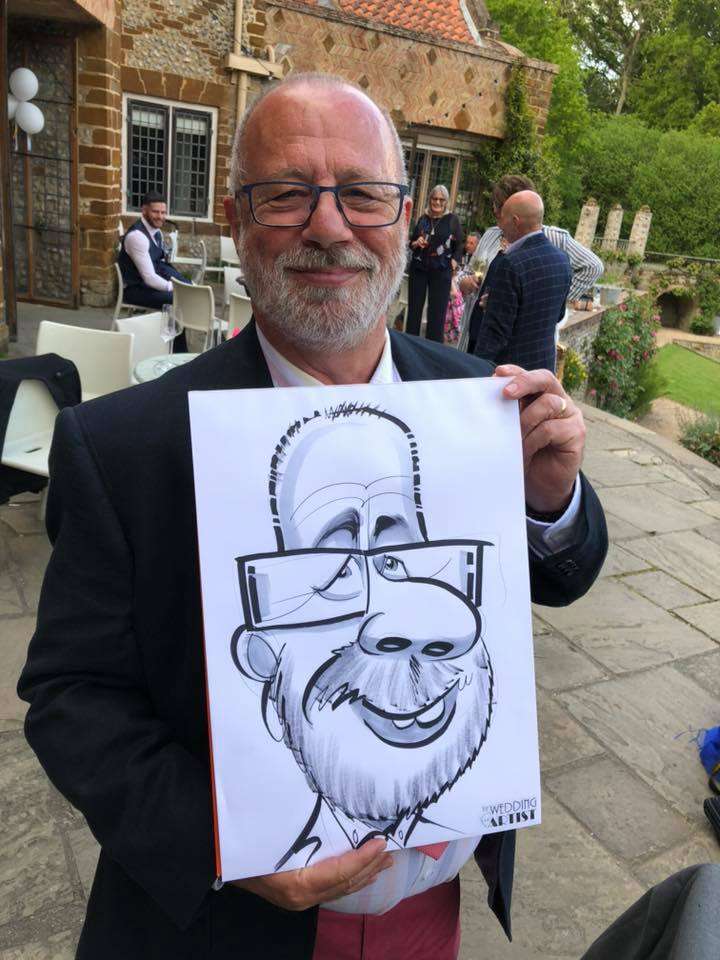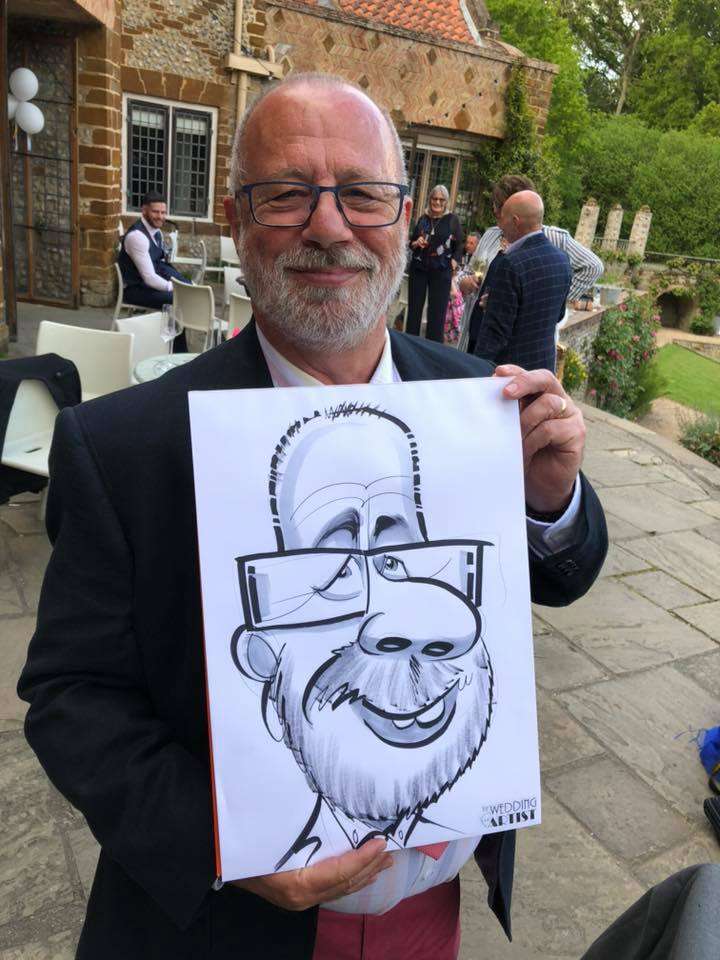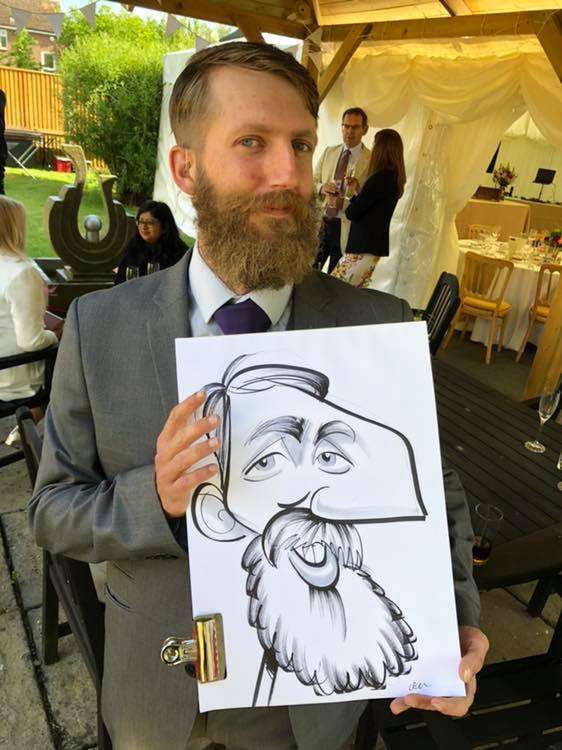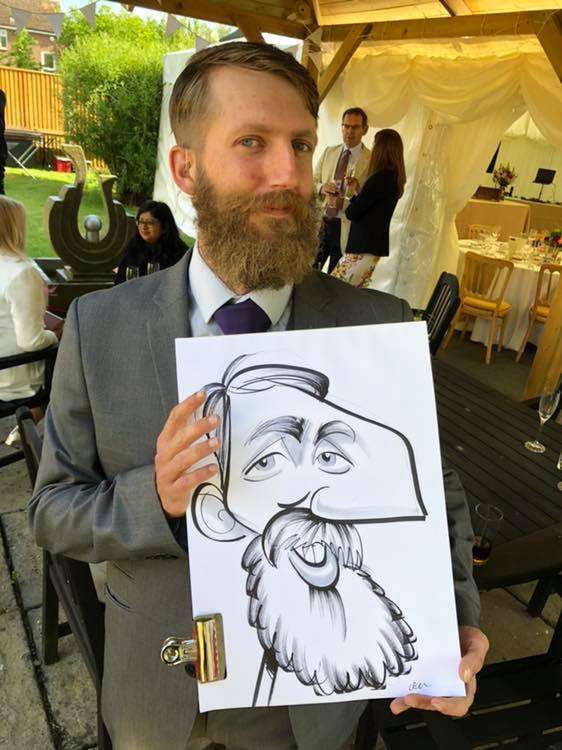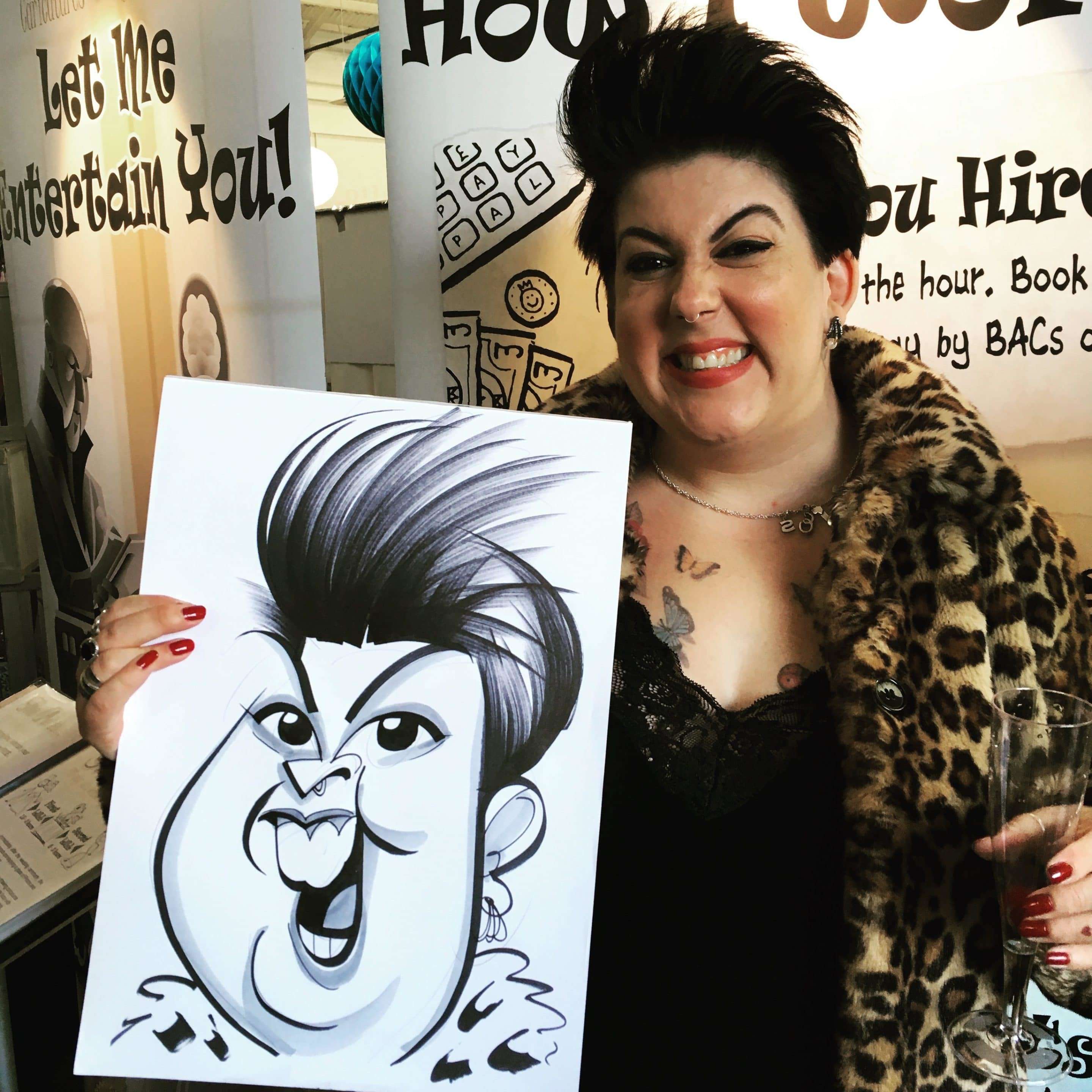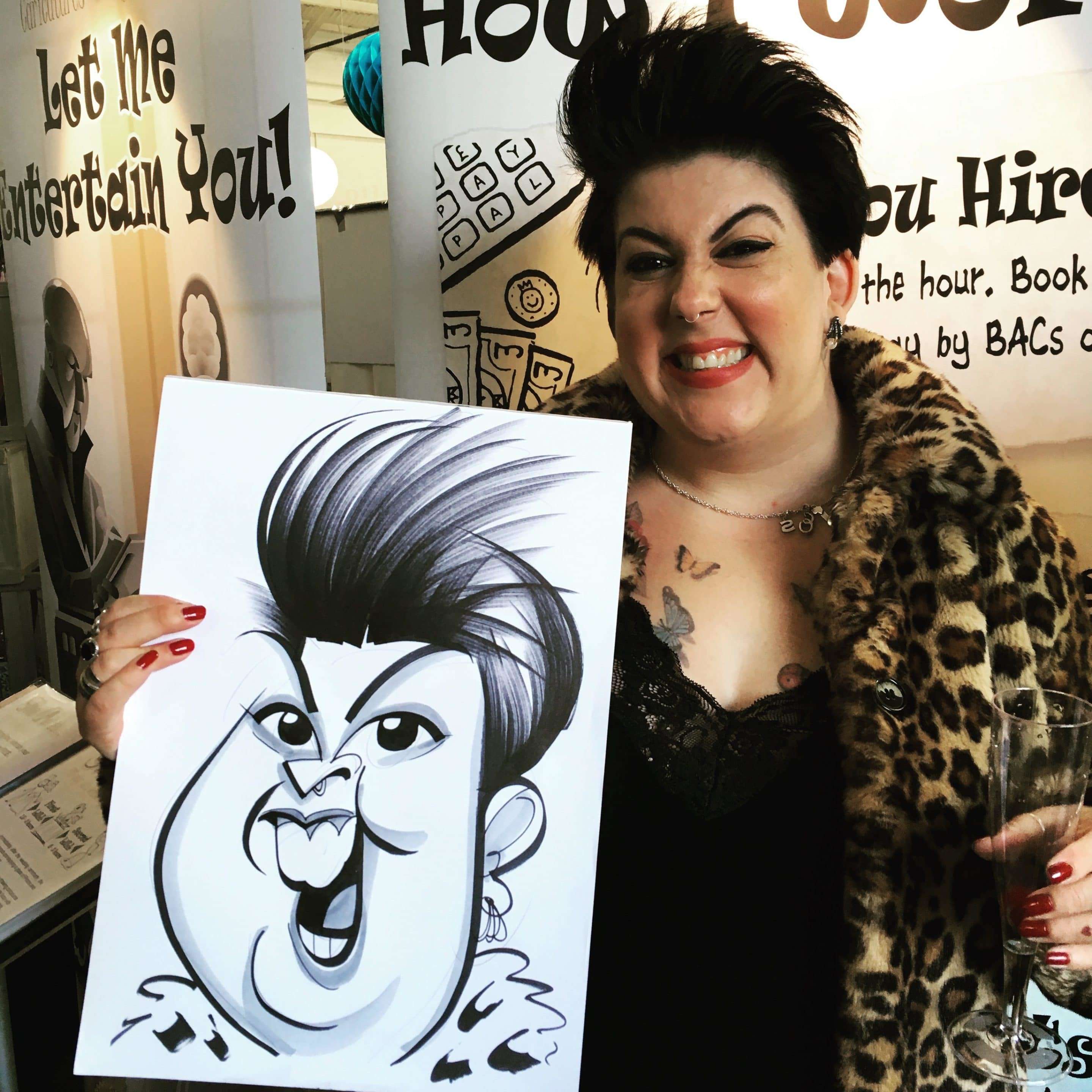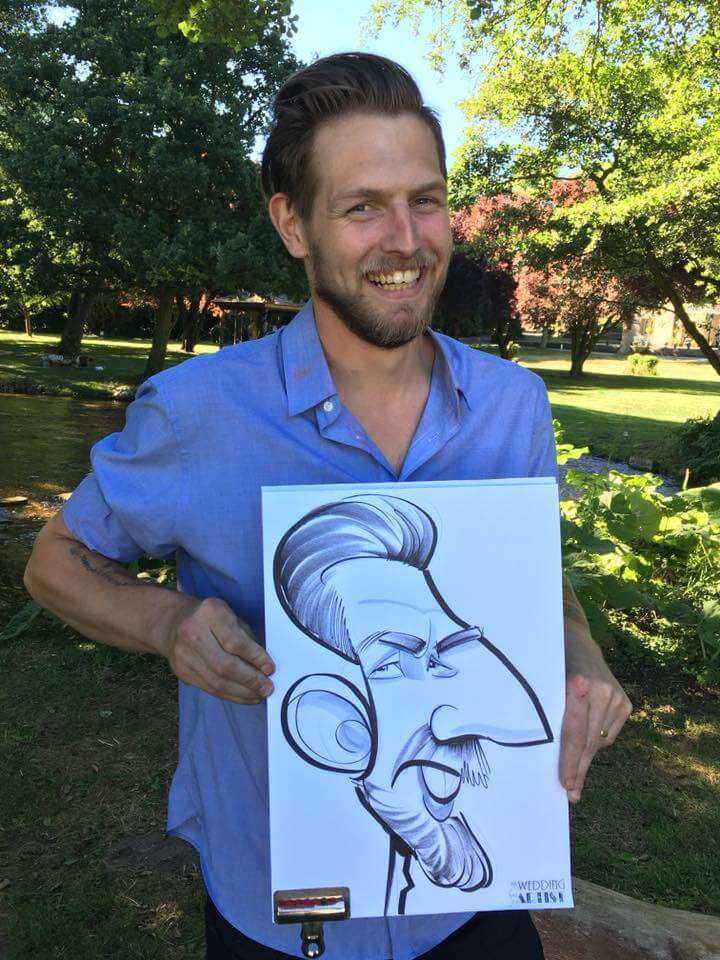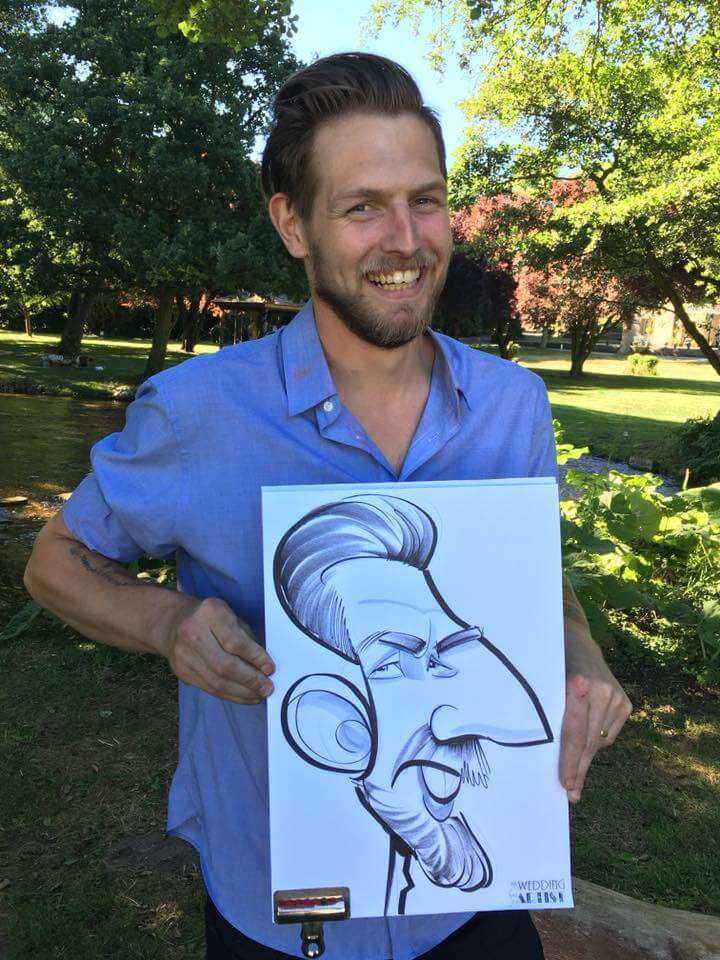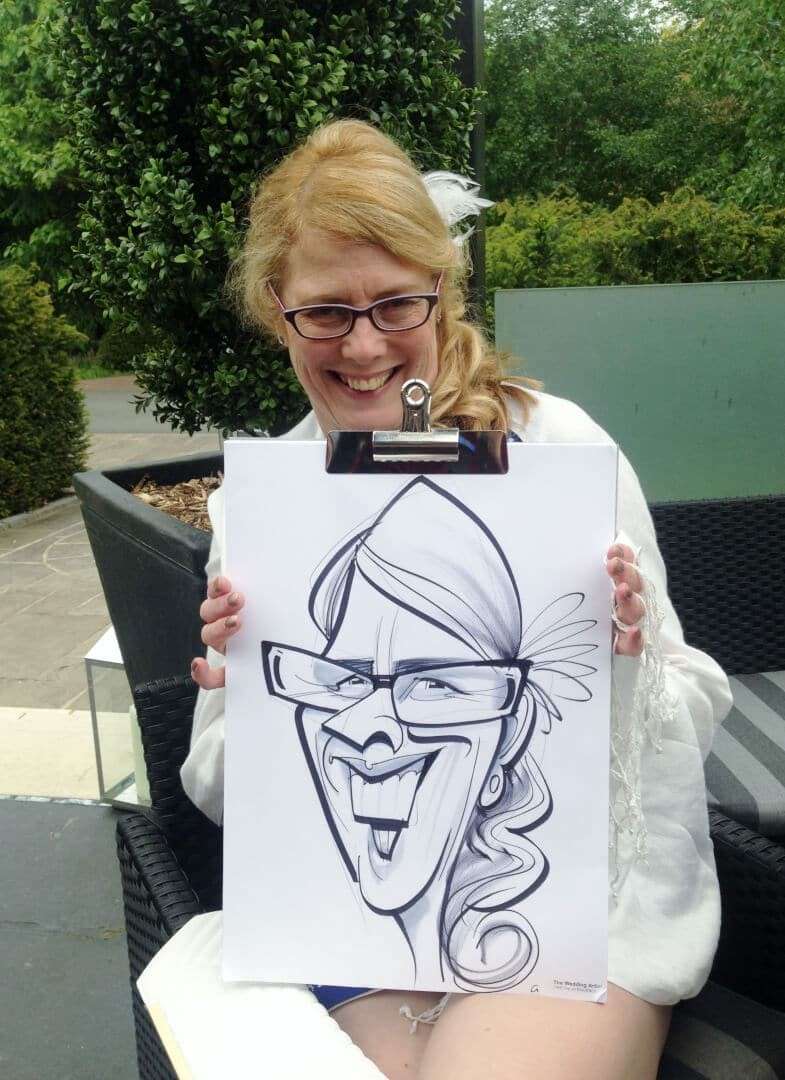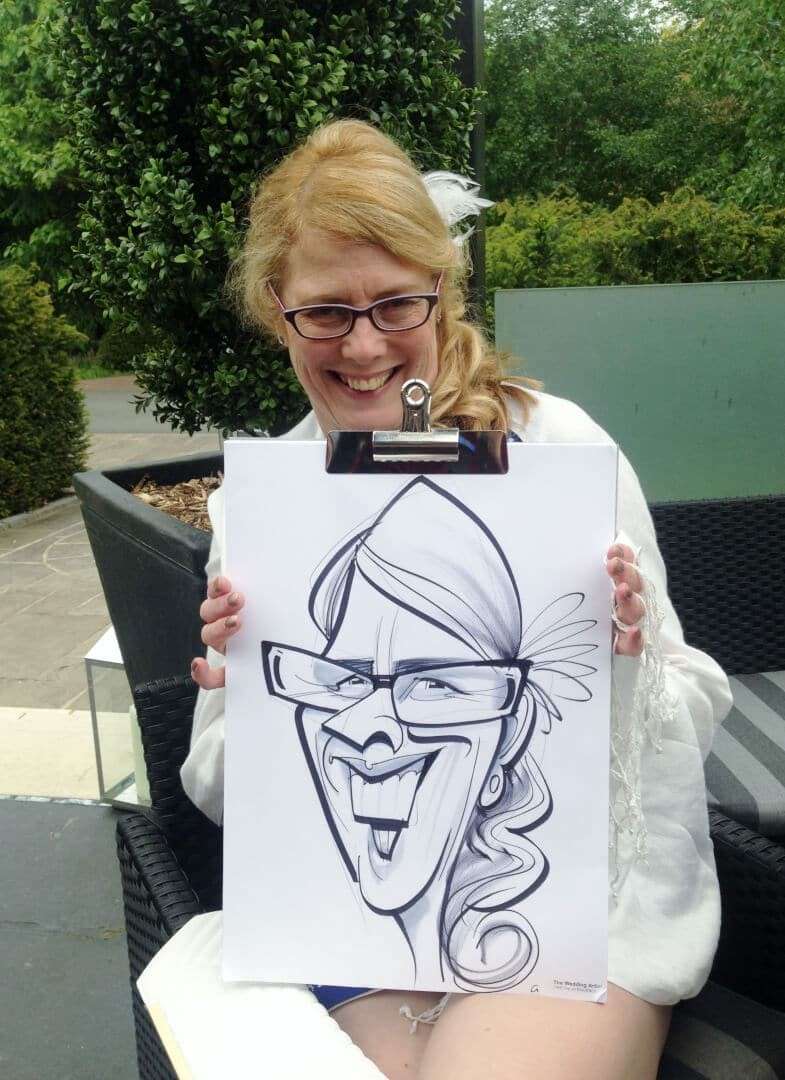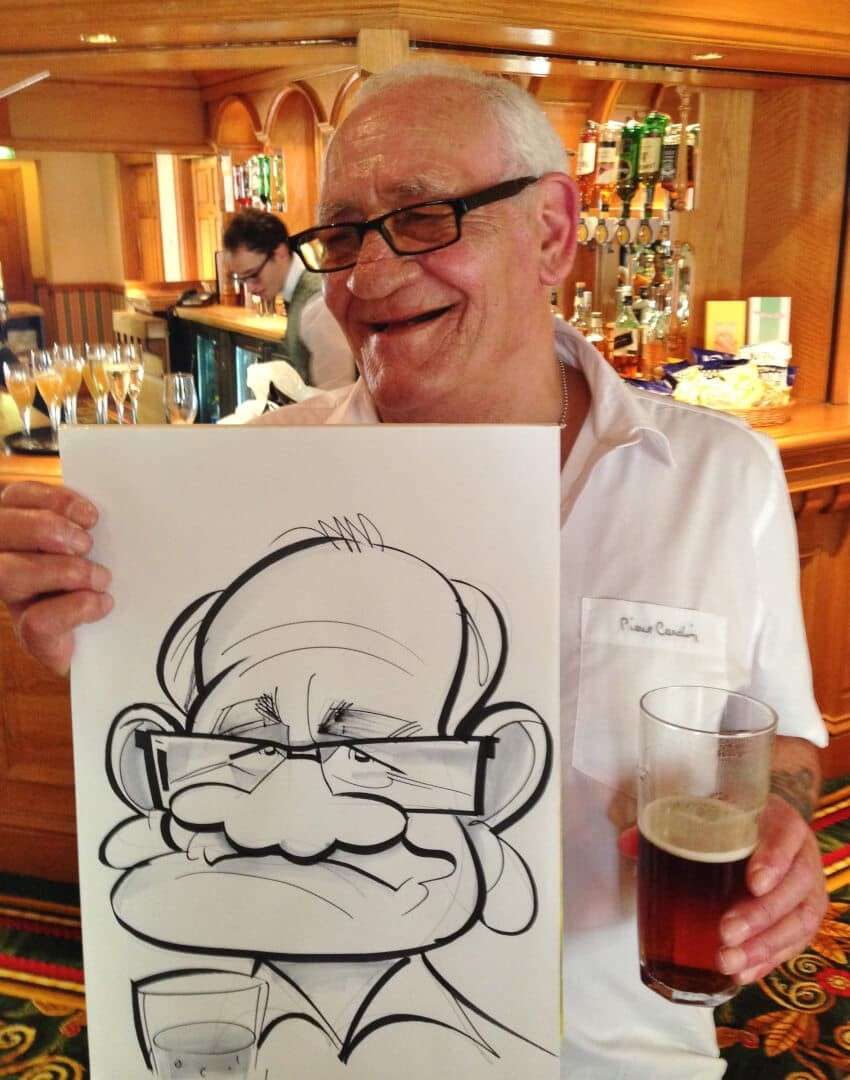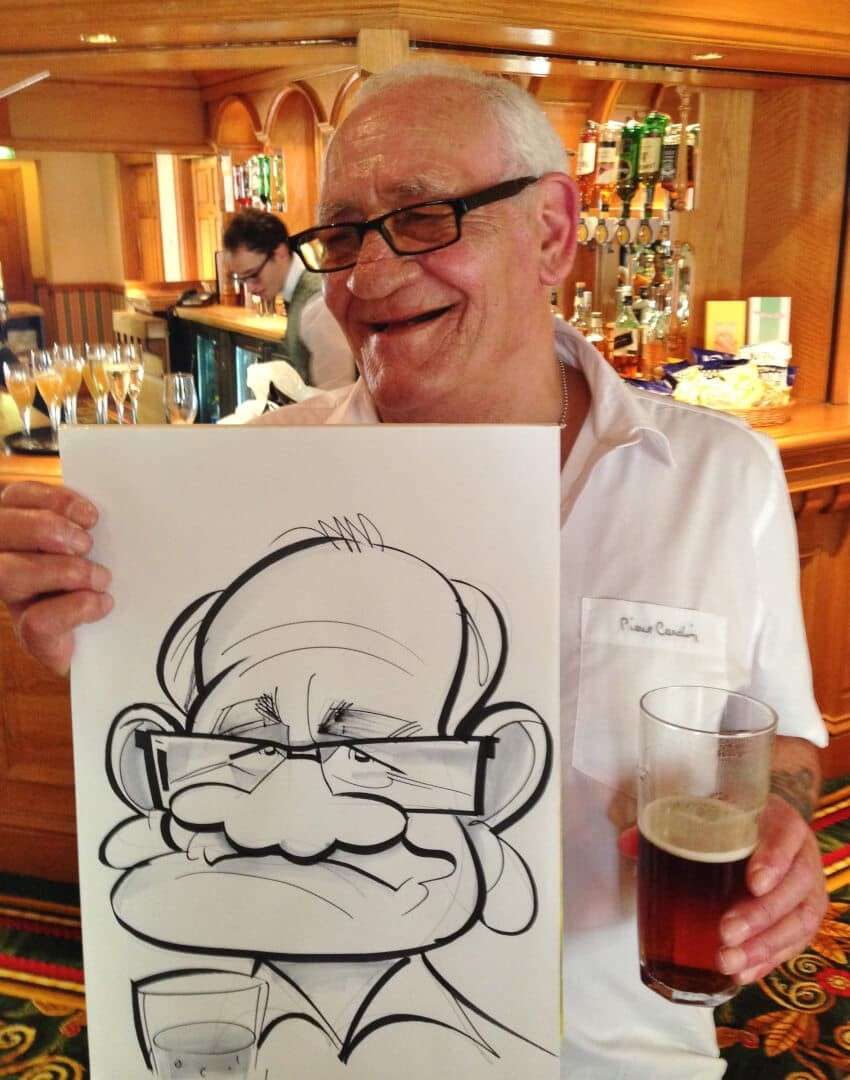 bride and groom caricature
Heart of England caricatures
Kent wedding caricaturist
For Your Info:
ALL CARICATURES ARE FREE TO YOUR GUESTS
NOT ALL YOUR GUESTS NEED OR WANT TO BE DRAWN
DRAWING DURING YOUR MEAL IS NOT ADVISED
I NEED A WELL LIT AREA TO DRAW
I MAY NEED GUIDANCE IF YOU REQUIRE SPECIFIC PEOPLE DRAWN
I DO NOT TOLERATE BULLIES OR BRIDEZILLAS
I NO LONGER WORK AFTER 9PM
I NO LONGER COVER AREAS OUTSIDE A 2 HOUR DRIVING RANGE OF LE11AA
I DRAW MAINLY SINGLES, NOT COUPLES*
*People often ask why I don't draw couples and my short answer is "My job is very difficult, why make it twice as hard?" But the long answer is about entertainment; I'd rather make a room erupt with laughter every four minutes, keeping the room entertained and buzzing, but sitting to draw a couple takes longer and encourages queues of bored people, as each drawing takes at least ten minutes. So no buzz, no laughter and a flatter experience for all. The bride and groom are of course an exception.