Caricature Couple Selfies
Missed your chance of a FREE caricature at the wedding? Send me a good quality selfy photo and you get an email caricature (JPG) within 28 days.
Cost is £75 per couple in b&w or £100 in colour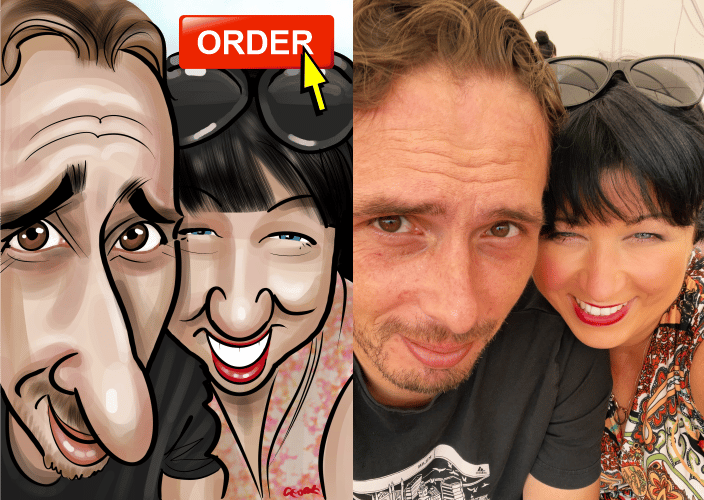 To Order…
1) CLICK on photo option (B&W/col)
2) You will be forwarded to my other site to pay for your order by STRIPE.
3) Attach 3x jpgs with your order
4) You will receive a digital drawing (jpg) in 14- 28 days
I DRAW EXACTLY WHAT I SEE, EACH PHOTO GETS ONE DRAWING, NO REDRAWS OR EDITS, SO BE SURE TO SEND A GOOD SELFY! YOU WILL RECEIVE YOUR CARICATURE BY EMAIL.